I have started this illustrated topic on the Cullinan diamonds to bring together aspects of their story as a group of diamonds. 
A pic of nine Cullinan diamonds with numbers added is at the end of this posting.

As LauraM has told us in her replies to the brooches and ring featuring Cullinan diamonds, press articles, which shed new light on the Cullinan jewellery we know today, were discovered by our member Beth, in 2016.

As presented to Queen Mary in June 1910, six Cullinan diamonds are in the same settings we are familiar with today, which we now know were made by Carringtons and were on display at their premises for a time.

Here is the top of the page of the Illustrated London News, 9 July 1910 which Beth found, showing two pendants and a ring as presented to Queen Mary. The captions tell us the diamond gifts were set in platinum in designs approved by Queen Mary.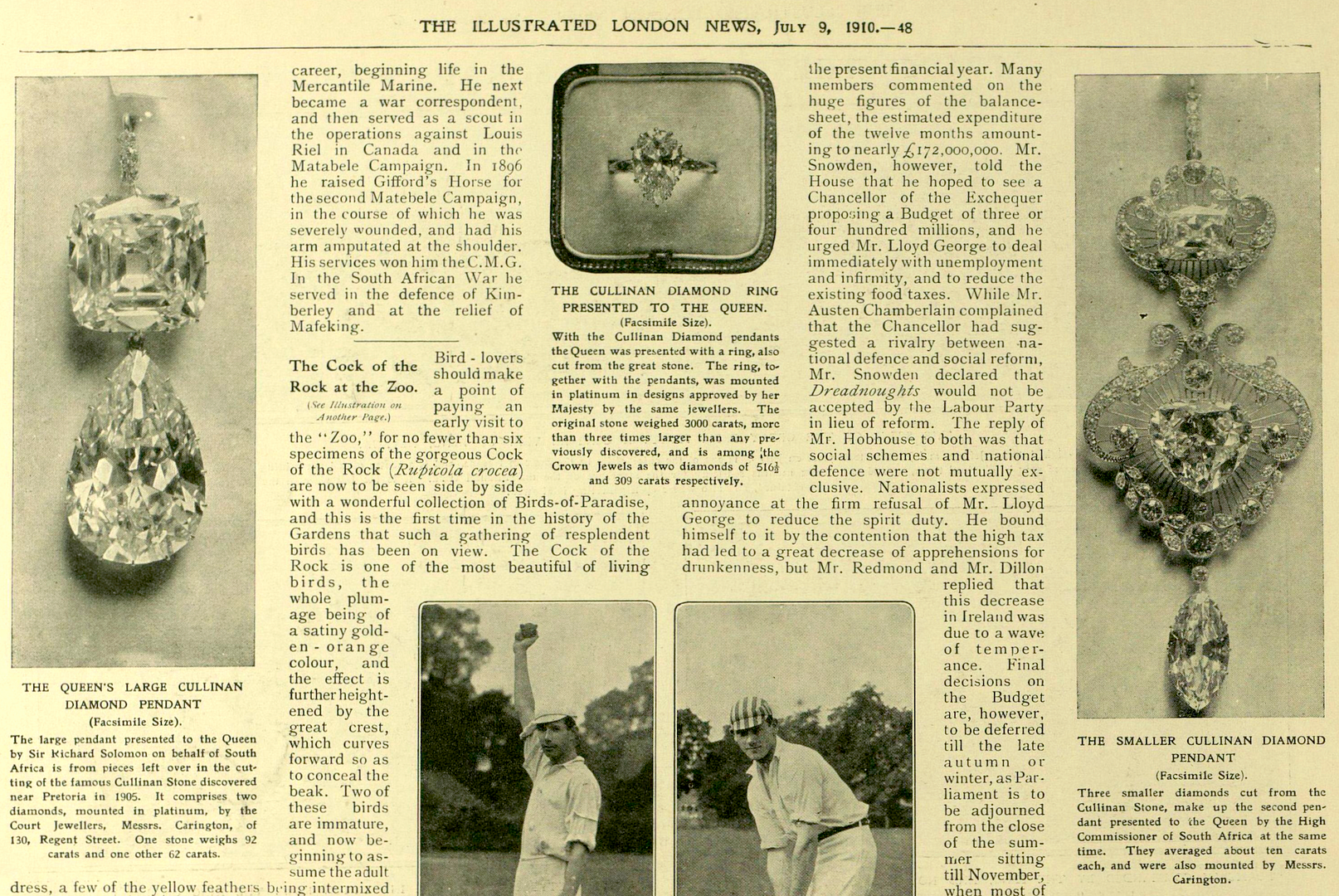 Next is the large pendant which without the short links at the top is the Cullinan III and IV brooch we know today.





Next is the Cullinan IX ring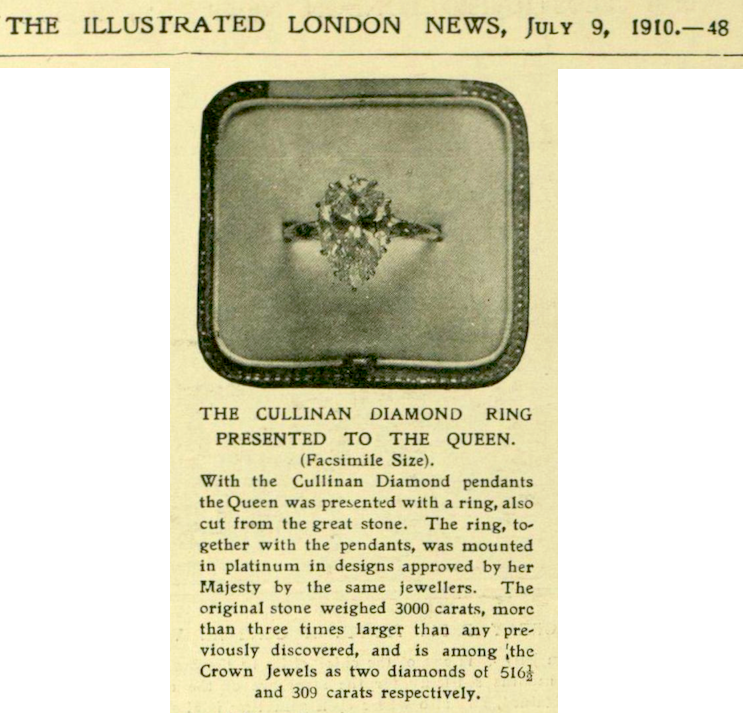 Next is the smaller pendant, parts of which today are, from the top and minus the links, the Cullinan VIII brooch, Cullinan V brooch, and Cullinan VII drop (see the Delhi Durbar necklace and Cullinan VII pendant)