For the 1937 coronation of her son King George VI, Queen Mary wore her own crown without arches - plus a stunning array of diamonds.

From the bottom, the Cullinan III and IV brooch, a very large cluster of hoops which has since been dismantled, possibly eight rivieres, possibly a pair of diamonds in the centre of the base of her crown (replacing Cullinan IV), and Cullinan V in its brooch setting on the front cross element.

Added by edit: See next message for clearer images.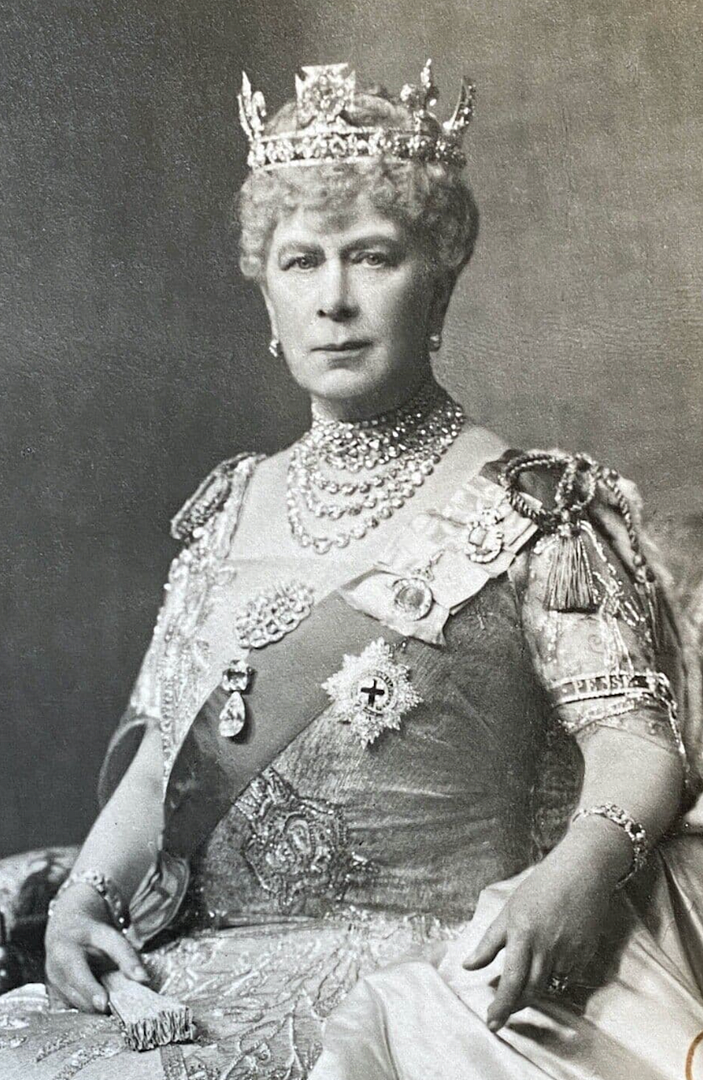 Last edited by Nellie (May 12, 2023 11:58 am)